Colorado Independent Redistricting Commissions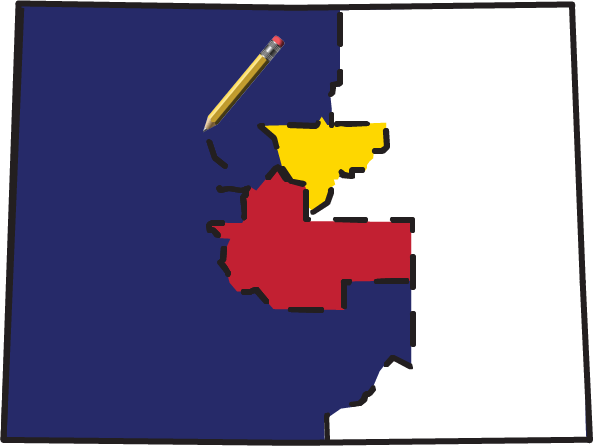 The Colorado Independent Congressional and Legislative Redistricting Commissions, established by Amendments Y and Z in 2018, are drawing Colorado's congressional and state legislative districts in 2021.


On this site you can find information about the commissions, as well as historical information, meeting schedules, and frequently asked questions.


Upcoming dates to watch:
June 23, 2021 – Independent Congressional Redistricting Commission receives preliminary congressional map.
June 28, 2021 – Independent Legislative Redistricting Commission receives preliminary state senate and state house maps.
July 9-August 28, 2021 – commissions hold joint public hearings (calendar) on the preliminary maps throughout the state.
August 16, 2021 – staff receives PL 94-171 redistricting data from the Census Bureau in legacy format and begins preparing the data and the staff maps.
Public Comment
The Independent Legislative and Congressional Redistricting Commissions are taking spoken public comment at their regular meetings. Review the policies and registration process
here
.
Public comments are open for the preliminary plans.  Tell the commissions and staff about your communities of interest using our
web form
. Read more about public engagement
here
. To be considered in the preliminary plans, comments must be submitted by June 13, 2021, for congressional and June 18, 2021, for legislative.
Public hearings will begin in July throughout the state and provide opportunities to comment both virtually and in person.  The web form will also remain available throughout the redistricting process.