Colorado Independent Redistricting Commissions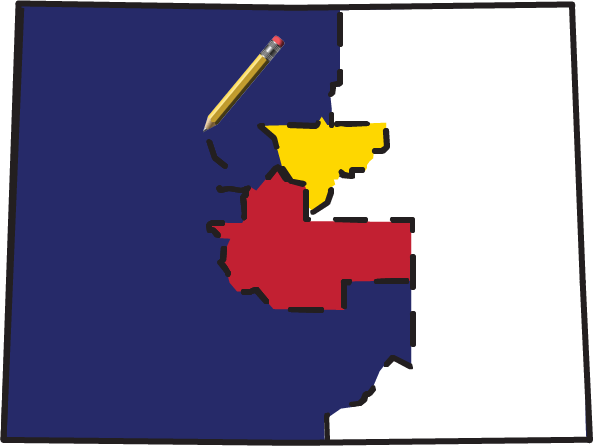 The Colorado Independent Congressional and Legislative Redistricting Commissions, established by Amendments Y and Z in 2018, are drawing Colorado's congressional and state legislative districts in 2021.


On this site you can find information about the commissions, as well as historical information, meeting schedules, and frequently asked questions.


Video Introduction to Redistricting and the Preliminary Plans

Want to speak to the commissions about redistricting? Submit comments online or come to a public hearing.
Preliminary Plans
The staff of the Colorado Independent Redistricting Commissions has released
preliminary congressional plans
and
preliminary legislative plans
(Colorado House of Representatives and Colorado Senate).  These pages include maps in several formats, various memos and reports, and downloads of the underlying data.
Redistricting Online Portal
Want to draw your own maps? Colorado's
Redistricting Online Portal
is now live.  This tool includes our preliminary data set and allows anyone to draw and review Colorado redistricting maps and submit them to the commissions for consideration.