Colorado Independent Redistricting Commissions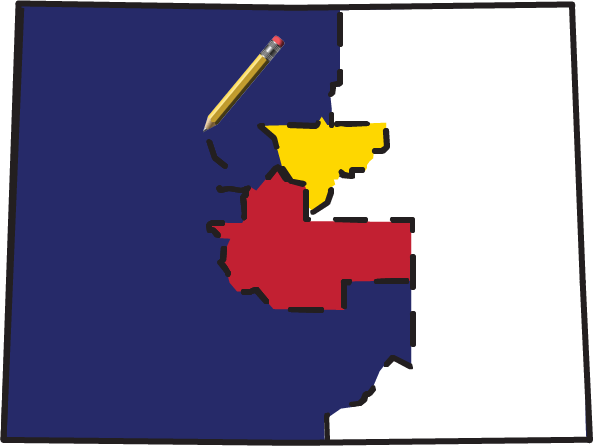 The Colorado Independent Congressional and Legislative Redistricting Commissions, established by Amendments Y and Z in 2018, will draw Colorado's congressional and state legislative districts in 2021.


On this site you can find information about how the commissions will operate and the process of selecting commissioners, as well as historical information, meeting schedules, and frequently asked questions.


The U.S. Census Bureau has announced that the detailed population data necessary for redistricting will be available by September 30, 2021, rather than by March 31, 2021.  The commissions are currently considering a timeline to reflect the data delays.
RFI for Legal Services
The Colorado Independent Congressional Redistricting Commission is seeking outside legal services.  Interested parties should review the Request for Information and submit responses by April 23: 
Public Comment
Public comments are open.  Tell the commissions and staff about your communities of interest using our 
web form
. Read more about public engagement 
here
. 
The Colorado Constitution specifies a 20-day period after each redistricting commission convenes for the public to comment on their communities of interest. Commission staff will consider these comments in preparing preliminary plans for the commissions. Both commissions have formally directed staff to extend this public comment period to be open until 10 days before staff completes its preliminary plan or, at minimum, 60 days (through May 13, 2021, for congressional, and through May 29, 2021, for legislative). The deadline for completing the preliminary plan is not set yet, but the commission is currently considering a timeline, and it will be set in advance. Commission staff is committed to taking public comment for as long as possible.