Colorado Independent Redistricting Commissions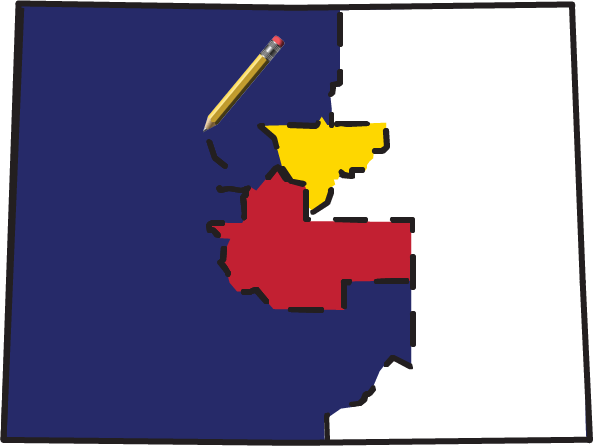 The Colorado Independent Congressional and Legislative Redistricting Commissions were established by Amendments Y and Z in 2018 to draw Colorado's congressional and state legislative districts.
With court approval of all the commissions' maps, Colorado's 2021 state redistricting process has concluded.  Final approved plans are available on this website for
U.S. Congress
,
Colorado State Senate
, and
Colorado House of Representatives
.
NEW on the map pages, find individual district maps and data sheets!
Also on this site you can find information about the commissions, as well as historical information, meeting schedules, and frequently asked questions.

Thank you for your participation and interest in Colorado's first independent redistricting commissions!
Upcoming Meetings
Meeting
Date
Time
Location
Media
No meetings are scheduled at this time.
Court Review
On November 15, 2021, the Colorado Supreme Court upheld the Independent Legislative Redistricting Commission's state house and state senate plans.  The final approved plans are available here:
House
and
Senate
.
On November 1, 2021, the court upheld the Independent Congressional Redistricting Commission's congressional redistricting plan. The final approved plan is available
here
.
All legal filings are available on the Colorado Supreme Court's page
here
. The court's full decisions can be found
here
.