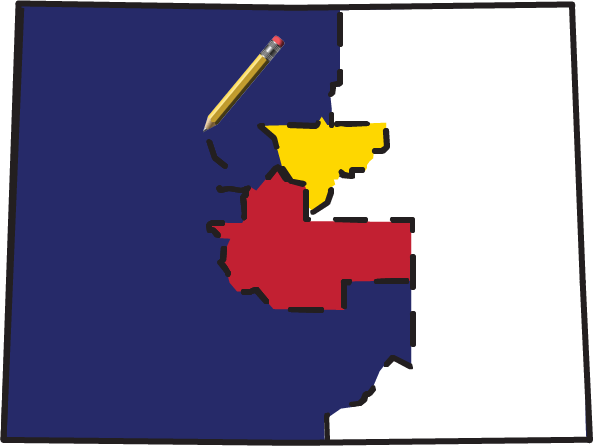 In 2018, the Colorado General Assembly referred Senate Concurrent Resolutions 18-004 and 18-005 to the voters as Amendment Y, which addressed Congressional Redistricting, and Amendment Z, which addressed Legislative Redistricting. Both passed with over 70% approval in the 2018 General Election.
The application process for the Colorado Independent Redistricting Commissions closed November 10, 2020. These links provide detailed information about the commissioner selection process: (Congressional, Legislative).
If you applied to be a member of one or both of the commissions, you will be notified of each subsequent step as it comes.
We do not yet know what effect COVID-19 restrictions or the potential for delayed population data from the U.S. Census may have on the work of the commissions. More information will be provided on this page as we get it.