Colorado Independent Redistricting Commissions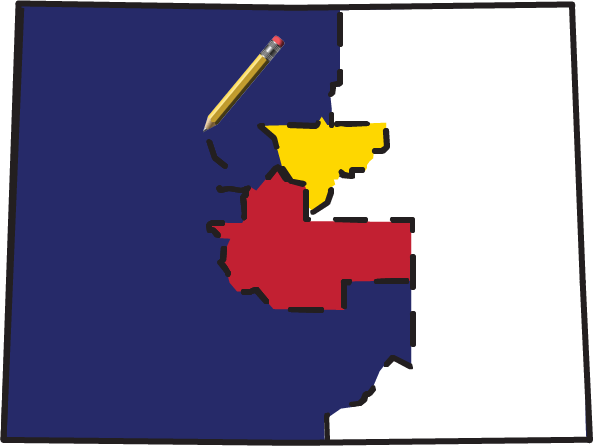 The Colorado Independent Congressional and Legislative Redistricting Commissions, established by Amendments Y and Z in 2018, are drawing Colorado's congressional and state legislative districts in 2021.


On this site you can find information about the commissions, as well as historical information, meeting schedules, and frequently asked questions.
Looking for a proposed map? Check out the
2021 Maps page
.
Want to speak to the commissions about redistricting?  Public hearings have concluded, but you can continue to
submit comments online
until final maps are adopted.
Trying to learn more about redistricting? Watch this
video
on the first legislative staff plans, or the previous
video
on the first congressional staff plan. See the remaining timelines for the
congressional
and
legislative
commissions.
Upcoming Meetings
Meeting
Date
Time
Location
Media
No meetings are scheduled at this time.
Court Review
The Independent Congressional and Legislative Redistricting Commissions have both filed their redistricting plans with the Colorado Supreme Court.  The court will issue an opinion on the congressional plan by November 1, 2021, and the state legislative plans by November 15, 2021. 
Oral argument on the state legislative plans will be held October 25, 2021 at 1:00 PM, and will be live-streamed by the court.
All legal filings can be found on the Colorado Supreme Court's redistricting page:
https://www.courts.state.co.us/Courts/Supreme_Court/Amicus.cfm