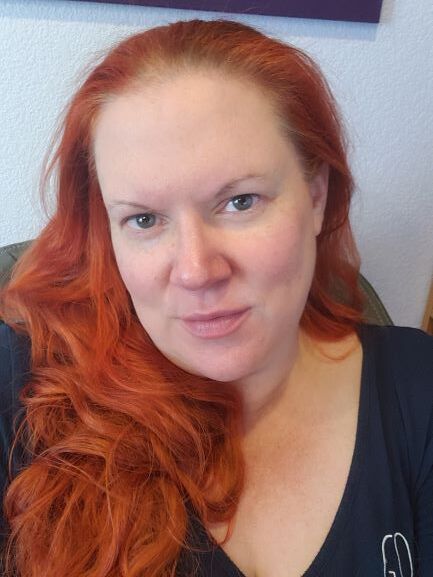 Resident of Colorado Springs and Congressional District 5. Currently getting her degree in Mathematics at Pikes Peak Community College, while working as a reference tech at the school library. Previously she worked for Hewlett Packard Enterprise for almost 15 years, a substantial portion of that time was in data management and analysis, working with "big data."   
Her political background includes working for Misty Plowright's CD5 Campaign in 2016. She has volunteered for the El Paso County Democratic party as the Leader of the Assembly and Convention organizational teams for 2018 (in person) and facilitated and organized 2020 online during the beginning of the COVID pandemic.  


Highly skilled in mathematical and data analysis, she is proficient at facilitating meetings where varying viewpoints are expressed and then working to synthesize those points of view into a cohesive unit. She is excited to use these skills to help the Colorado Congressional Commission facilitate a fair and equitable map.