Danny Moore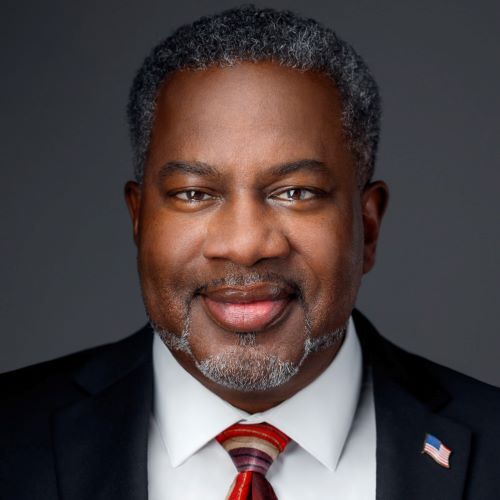 Danny Moore is a native of Bossier City, LA.  Danny served 24 years in the United States Navy before retiring in 2005. He served in several challenging leadership positions throughout his Naval career with his final assignment being Senior Enlisted Advisor within the Aerospace Data Facility Colorado. He was only the second Navy personnel to hold the position in the history of the facility.  Danny holds the distinction of being the first Black male to achieve the rank of CTTCM (Cryptologic Technician Technical Master Chief).  Danny holds several services awards the highest being the Meritorious Service Medal and the National Security Agency Director Distinguish Service Medal.

After the Navy, Danny served in several roles while employed by BAE Systems Inc. These include Program Manager and Director of Global Operations where he oversaw large-scale programs of over $250M in value.  Danny is President and Owner of DeNOVO Solutions, LLC, a Black-owned / Service-Disabled Veteran-Owned Small Business providing scientific, engineering, technical, and operational support services to the Department of Defense. In 2016 DeNOVO Solutions purchased Thornberry Consulting to which Mr. Moore holds the titles of President / Owner.  The two companies operate in Colorado, Maryland, Virginia, New Mexico, Georgia, Australia, and the United Kingdom.  Danny has nearly 40 years of operational and business experience in Defense, Intelligence, Surveillance, and Reconnaissance.

Danny is a graduate of numerous Navy leadership and technical schools.  He holds a Bachelor of Science in Organizational Management from Colorado Christian University and an MBA in International Business from the University of Phoenix.  He is PMP (Program Management Professional) and a SAFe® Scaled Agilist certified.  Danny is a resident of Centennial and he has lived in Arapahoe County for the past 25 years.  He is married to Mrs. Susan Rutt and has two adult children, Constance and Devin Moore.