Heather Barry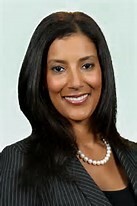 Heather Barry is a problem solver and bridge builder serving as Vice President of Strategic Partnerships for SSP America—a publically traded company and global leader in the business of restaurants in airports, rail stations and motorways, serving more than one million passengers daily in more than 30 countries. 
Barry is a member of SSP America's Leadership Team working as a member of the Business Development team and is responsible local and federal regulatory engagement,   partner relationship management, stakeholder relationships and advises the company to ensure strategic alignment for SSP's North American operations. Barry works to create and execute operational performance initiatives that enhance and advance the company's efforts in North America.
Prior to joining SSP America, Barry served as a Mayoral appointee at Denver International Airport (DEN) the nation's sixth-busiest airport. While at DEN Barry was a member of the airport leadership team where she served as Director of Government Affairs and Director of Business Affairs respectively. As Director of Business Affairs, Barry was responsible for creating the DEN Commerce Hub—a first of its kind office in the aviation industry. The office served as a central point for businesses, large and small alike, to tap into resources and become a part of business opportunities at DEN. During her tenure, Barry made it her mission to grow business inclusion efforts, resulting in the Federal Aviation Administration awarding Barry with the Disadvantaged Business Enterprise Advocate and Partner Award for her work with the Denver business community. 
Barry has served as an appointee to Denver Mayors Michael B. Hancock, Guillermo "Bill" Vidal and John Hickenlooper where she held the positions of Director of Government Affairs, Director of Legislative Services, Director of Neighborhood Relations and City Council Liaison, respectively.


A graduate of the University of Washington, Barry holds a bachelor's degree in communications and a master's degree in public administration from The Evergreen State College and a professional certificate from Harvard University's Kennedy School of Government.  Her board involvement includes ten years as a State of Colorado Transportation Commissioner, a gubernatorial appointment. Barry currently serves as Chair of the Airport Minority Advisory Council Foundation and Vice Chair of the Colorado Black Chamber of Commerce. Barry resides with her husband Damon and their daughters London and Alexis in Westminster, Colorado.