Hunter Barnett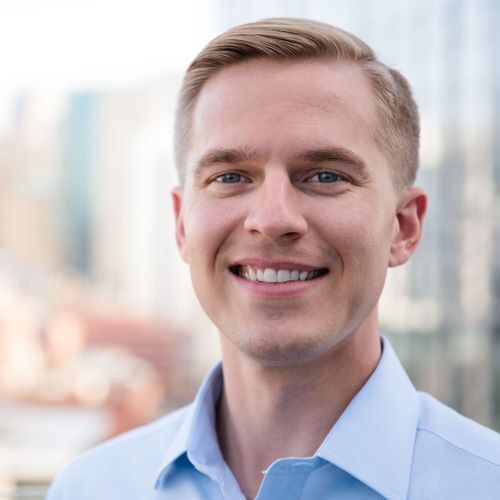 Hunter Barnett is a resident of Englewood in unincorporated Arapahoe County, representing Congressional District 6. 
A native of Memphis, Hunter made his way to Colorado to attend the University of Colorado Boulder. Like many out-of-state students, he graduated and never wanted to leave.
For the past 8 years, Hunter has worked for DaVita, a Denver-based Fortune-500 health care provider, specializing in kidney dialysis and related services. He currently is a senior manager of revenue operations and has previously held various other roles at DaVita, including finance & accounting, corporate strategy & business development, and marketing & communications. Hunter began his career as a consultant for Concentrix in Broomfield, specializing in customer service experience and journey improvement. 
Outside of work, Hunter enjoys everything our great state has to offer outdoors and passionately roots for the Buffs, Rockies, Broncos, and Boulder-based EF Education–Nippo Pro Cycling Team. Hunter is married to Natalie, a Colorado native and accountant, who is currently working as OptumCare's regional controller for the Pacific Northwest. In January 2020, Hunter and Natalie welcomed their first son, James, who is protected by and chases after their three-year-old shih tzu, Rudy. The Barnetts are parishioners at Holy Ghost Catholic Church in Denver.
Hunter holds a Bachelor of Science in Business Administration with an emphasis in finance from the University of Colorado Boulder and an MBA with an emphasis in strategy from Northwestern University's Kellogg School of Management.
Inspired by Alexander Hamilton's words, "I have thought it my duty to exhibit things as they are, not as they ought to be", Hunter looks forward to working for all Coloradans, regardless of political affiliation and geographic location, to promote and ensure a fair process and equitable outcome for legislative redistricting.